War of The Worlds.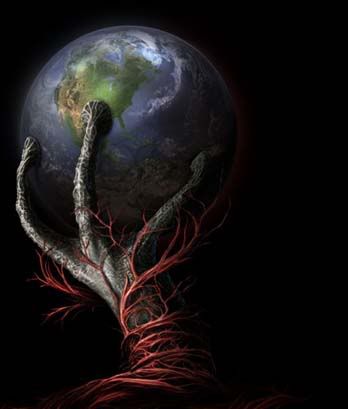 Anything
free
is always good. That is how I
wished
I felt yesterday at the beginning of the movie:
War of The Worlds
. This was a fantastic movie. I'll tell you why I did not feel all that good later on.
No spoilers here, but this movie is great in the sense that it portrayed humans behaviour and emotions at its best. I feel that what Steven Spielberg really wanted to reveal this out; apart from the outerspace aliens and also the action part of it. In times of
desperation
, how do people actually react? Are we all selfish in the sense that we put more importance in our life than others apart from our family?
If you look deep into this movie you will notice how Tom Cruise actually did a good job portraying the different emotions that each and everyone of us go through everyday of our life. Now, I have to salute him for pulling it off well enough. Back to emotions. The movie represented the many forms of what we go through daily, and in reality, how do we react in times of great
sadness
and
despair
? Times when we are
angry
?Times of
desperation
? As I watched the movie, my mind brought me back to December 26 last year when tsunami striked and killed close to 30,000 people. I wondered how must this people have been feeling at that point of time? They were afraid, scared, hungry, lost and shocked. It must have been hard for them to accept that which had happen in such a short fraction of time. But, is this when they cry and mourn, or follow their survival instincts into saving themselves? This is when the horror starts. Everyone wants to save themselves! When we read newspapers and we see photographs depicting children and adults young and old rushing for food, it's a pitiful sight. BUT, that's just what
WE
see. Imagine being there. The last bread left. One man and a mother trying to get that for her starving child. It was only ONE bread. We could have shared, but will that actually happen?
This is when humans beings exude their true behaviour. Our innate instincts into doing what is best for us and for us only. Instinct to
survive
, Instinct to
feed
, Instinct to
love,
Instinct to
KILL
. Yes, kill. This movie had this part of the human nature portrayed eloquently where every human being actually does have that killer instinct in them. Scary, ain't it? In this movie, there are parts when it plays human beings killing for survival. It's not gruesome, it's the fear that it projects , the fear that will seep right down to your bones and this is the essentials of the movie. Which brings me back to what I said earlier about not really feeling good about the movie, because, when you really think about it, humans are terrifying beings. They're unpredictable and instinct is something perilous. You wonder what is running through the minds of these people before they kill.
All in all it was a great movie. I'm gonna stop writing about it , or I will just spoil the movie for those who have not watched it. To those who are gonna
pay
for the movie and not watch it for
free,

look at

THE BIG PICTURE.