Butterfly
"

I wait for the postman, to bring me a letter...




I wait for the good Lord to make me feel better

....." -Confessions of a Broken Heart, Lindsay Lohan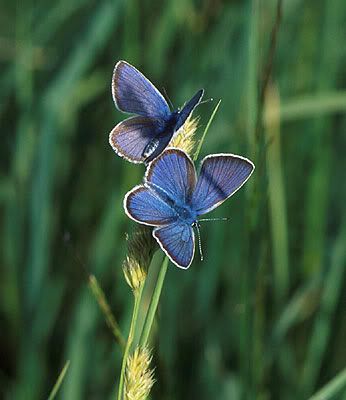 " Things change, people have to change with time. It's only normal" - MLHZ

" I guess, all good things must come to an end.." - JRJJ

I remember the days, the early morns that wouldn't start till I received your zany message. How a perky little message lit my day as it would any other day when you were around. All the lame jokes, they seemed smart, the distance our imagination would go when we exaggerate the 'happenings' around us, still leaves a smile on my face. Remember the times we ran for burgers? Such pigs!! Talking under the moonlit bench by the pool, boy, didn't that just take the worries away as the wind blew pass our face?The times we spent together were priceless, the laughter shared, with nothing I would trade. Do you still remember?

OR

Was change too much of something you have been thinking about it marred every single memory you once had?

You once made promises, but the mirror of the future ,they seem to have shatter right in front of my face as I innocently gaze at them, with love, yes, wih love.

You said you missed me, but you didn't show it one bit when I met you. Maybe I expected too much.
You said you'll be the same. Maybe I lived in an illusion.
I once never wanted to speak. You made me. Now, I wish I never said a word. Nothing about myself. -but I remember all you that you did-

The songs we listened to once, they still strike the same chord when it plays on MtV( remember? The dumb people's channel? Ha ha)
If you tell me what's bothering you, I really would listen. If you had something to say about myself that you don't fancy, I would have faced it. But the tone you used, that hurt me more that the words you spoke.
A walk by the beach wih you I wished, but not even close to me you were. Maybe , new friends you have found? I wouldn't know, now would I? The week passed with such agony, I was ignored, almost felt like I was not there, glad you had fun though.
You see, I never expect anything from anyone. Really I don't. But I'm only human, with a sensitive heart that not everyone has. It hurt, it still does.
" I will not let myself cause my heart so much misery..."
-
Because of you , Kelly Clarkson
I enjoyed every single time we had. I had a butterfly, it once had spread its wings like it never had, it flew across borders, it left me with good thoughts, warm feeling , and love. Now i wonder if it will ever come back. I miss it. So much.